Custom Orders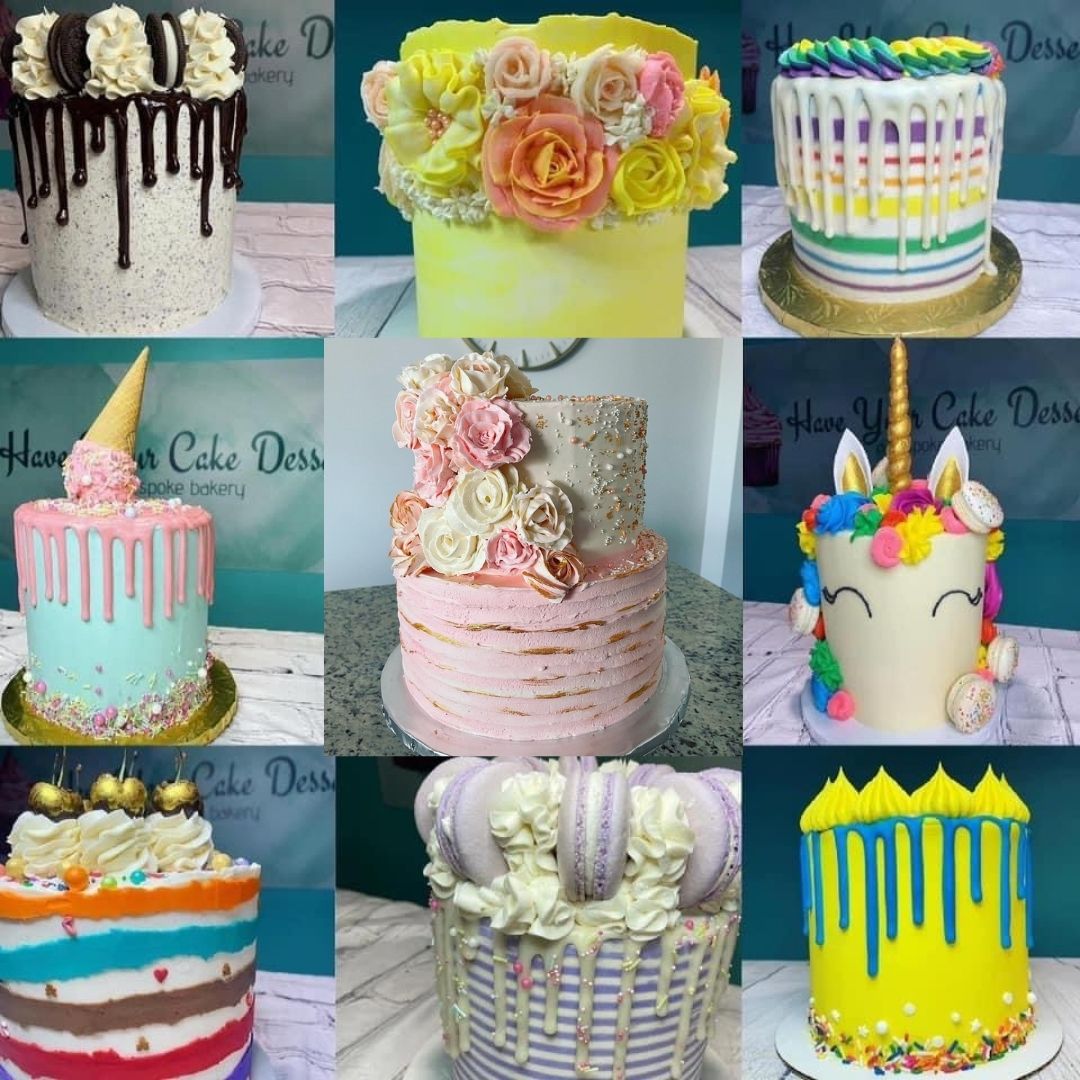 Custom cakes, cupcake and cookies:
Cakes available in 6",8", and 10" rounds with 3 layers, that can be done in single to multiple tiers.  Pricing Starting at $55+
Cupcakes and Decorated sugar cookies are availabel in quantities of one dozen per flavor, with pricing starting at $35+ poer dozen.
Final pricing is based on size, flavors, decorating and customizations requested.
Flavors:
Base pricing includes standard flavors: Vanilla, Chocolate, Funfetti, Red Velvet or Marble
SPECIALTY FLAVORS are available for an additional charge: Carrot, Snickerdoodle, Cookies and cream, Banana, Lemon Blueberry, Strawberry, Cinnamon Apple, Coconut, Pina Colada, Pumpkin
Standard filling of Vanilla buttercream or Chocolate buttercream are included in base prices.
Customizing:
I am always excited to accommidate any theme, colors or ideas you may have.  Please note I do not copy licensed characters, logos, or designs.  While I am happy to use small amounts of fondant in the decorating process, I do not cover cakes with fondant.  I am always ready to work with you to make the design you choose work for the cake requested.
Please remember I do require 7 days notice for ALL orders.